Calendar of Events
Want to learn more about Lake Champlain or get involved with efforts around the lake? LCC offers presentations about various aspects of the lake and its management. We also sponsor or participate in various efforts to increase environmental awareness or make a difference for the lake. Below is a sample of venues and events. To schedule an event in your area please contact LCC at 802-658-1414 or lcc@ lakechamplaincommittee.org.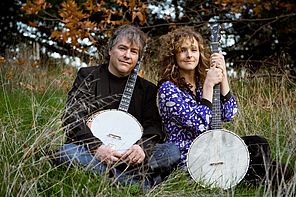 Béla Fleck and Abigail Washburn Concert
March 4, 8 PM at Burlington's Flynn Center
Virtuoso banjoists Béla Fleck and Abigail Washburn are coming to the Lake Champlain watershed and LCC is thrilled to be chosen as the nonprofit partner for their donation initiative at their March 4 show! "As we tour the USA we have the good fortune to spend a single night in many different kinds of communities," said Abigail Washburn. "One day we had the epiphany that we would find deep meaning in donating the entirety of our merchandise sales (above and beyond what it cost to make the item) to a local non-profit working day-in and day-out to improve the lives of people in each local community. Our sense of good in the world is greatly enhanced when we meet people in every town trying to improve lives in their community."
Please join LCC at Burlington's Flynn Center for the Performing Arts on March 4 at 8 PM for an evening of great music. Tickets are available here. The first family of the banjo" (NPR) Béla Fleck and Abigail Washburn are two of the world's most respected banjo players; each with a unique style that have been beautifully married in life and in music. The couple's latest album and concert tour feature original and traditional material that showcase Washburn's beautiful voice and their two different banjo styles, on various types of banjos, such as cello, baritone and ukulele, along with their regular banjos. Fleck is the recipient of 15 Grammy Awards including best Pop Instrumental Album. Together, Fleck and Washburn take old-time Americana music and pair it with folk elements and far-flung sounds to create music that's both strangely familiar and unlike anything heard before.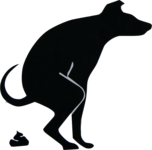 Stay tuned for 2016 dates!
Events hosted by the Lake Champlain Committee and community partners
Yes, dog doo is gross! Especially if you step in it. What's worse is that pet poop left behind on trails and in our parks enters streams, rivers and Lake Champlain which nearly 200,000 people rely on for their drinking water.
LCC doggedly urges citizens to take action by lending a hand at April Stools' and Scoop the Poop days to clean up parks and trails and protect waterways!
Gloves, bags, trowels, pails, and hand sanitizer will be provided. We'll be picking up pet poop and any litter we find along the way.
If you can't make a clean-up. . .
If a clean-up isn't scheduled nearby or you can't make the date you can still lend a hand. Whenever you have time, head out to your favorite park, trail or neighborhood with gloves, plastic bags and a sturdy trowel and help scoop the poop. Wear a safety vest if working near roadways. Pet poop should be flushed down the toilet or deposited in the garbage along with any other trash you find during your outings.

The Scoop on Dog Poop
While most pet owners conscientiously pick up after their dogs, pets with irresponsible owners leave reminders all around for the rest of us to deal with. All those poop piles add up. In addition to making our recreation areas unsightly they can cause health and water quality problems. Pet waste carries nutrients that feed the growth of weeds and algae in the water. EPA estimates that two or three days' worth of droppings from just 100 dogs contributes enough bacteria to temporarily close a waterbody to swimming and fishing. Woof-waste doesn't make good fertilizer; it burns grass and leaves unsightly discoloring. Infected pet poop can carry the eggs of roundworms and other parasites (like cryptosporidium, giardia, and salmonella) which can linger in soil for years. Anyone gardening, playing sports, walking barefoot, or digging in the infected dirt, risks coming into contact with those eggs. Children are most susceptible since they often play in the dirt and put things in their mouths.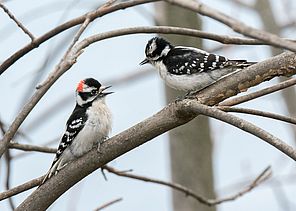 Friday Bird Walks ~ 8:00-9:00 AM
at Burlington's Oakledge Park every Friday in May
Celebrate spring on weekly, free bird walks with the Lake Champlain Committee (LCC). Pick up tips to recognize the avian creatures that pass through and inhabit our region and learn how they rely on the lake. Whether you're an experienced or new birder or just looking to take a lakeside stroll, please join us at Oakledge! All walks begin at 8 AM, rain or shine, and last about an hour. Park at Oakledge Park, not along Flynn Avenue (parking fees apply after Memorial Day).
Friday, May 6, 2016
Early Lake Champlain birds are bobbing, diving and swimming! Find out about the waterfowl that inhabit our watershed and look for more early migrants.
Friday, May 13, 2016
What do catbirds, yellow warblers and red-eyed vireos have in common? They've all been seen in Oakledge Park! Spotting these spring migrants and year-round residents is easier before leaf-out.
Friday, May 20, 2016
The warblers are here! Mid-May is the best time to find these colorful, active little birds. See them forage and fly from the treetops, study their colors and distinguish their songs.
Friday, May 27, 2016
Potato Chip, Cheer Up–Cheerily-Cheerio , Tea-Kettle Tea-Kettle - Learn which birds songs are linked to these words and other ways to recognize birds by sound.
Our final bird walk program of the month will be followed by a light breakfast back at the LCC office at 208 Flynn Avenue. Stay tuned for more details!
No events currently scheduled
---