March 21, 2019 - World Water Day Contest & Celebration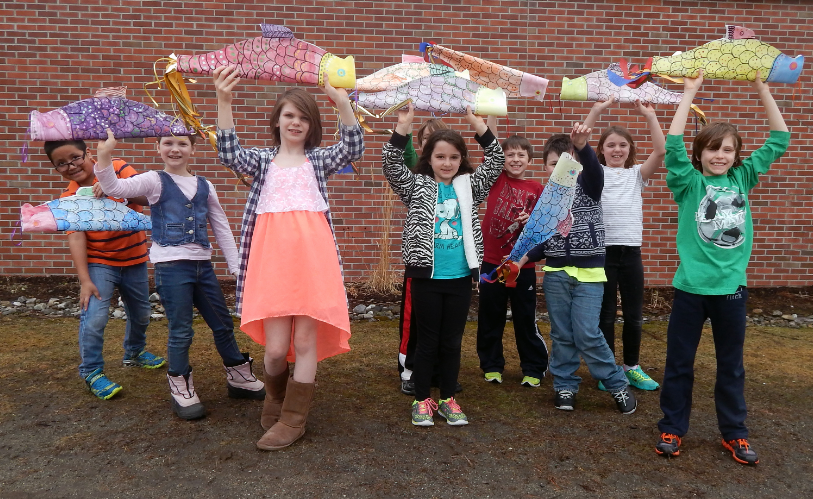 March 21, 2019
4:00 - 6:30 PM
Main Street Landing Performing Arts Center, Burlington, VT.
Join the Lake Champlain Committee and partners in celebrating World Water Day with a K-12 contest! Each year the contest gathers student work from across the Lake Champlain Basin that celebrates water. Art, video, photo, and written submissions are all welcome! Note that submissions are due by February 21, 2019, at 4:00 PM.
On Thursday, March 21, 2019, all entries in the K-12 World Water Day contest will be gathered in the Main Street Landing Performing Arts Center, including original art, photos, writing, and videography. Awards for winning submissions will be given during the ceremony, and guest speaker Dr. Danielle Garneau will present on "Plastics in Lake Champlain: How you can help".
Dr. Danielle Garneau is an Associate Professor of Environmental Science at SUNY Plattsburgh. She specializes in wildlife ecology, and her research focuses on a variety of topics ranging from roadkill mapping to surveying microplastics. Her microplastics research began as a collaboration with Dr. Sherri Mason of SUNY Fredonia, which involved collecting and analyzing effluent from wastewater treatment plants (WWTP) to identify microplastics entering Lake Champlain. Working in partnership with Lake Champlain Sea Grant, Dr. Garneau is helping to quantify and map distributions of microplastics in the lake's zooplankton populations, and identify their sources.
How the contest works:
Submissions can be made in any of the following four categories:
Celebrate Water
Spread the Word
Citizens Science and Civic Action
Act Locally Think Globally
Once you've chosen your category, pick your presentation format:
1. Writing:
2. Art:
If the entry is larger than 11"x 17" please contact Stephanie Larkin at slarkin@lcbp.org to discuss display requirements.
If you wish to have your original art returned to you, you have two options: pick up the artwork at the event on March 21st or provide a self-addressed stamped envelope.
3. Videography:
15-120 seconds in length.
Original content and/or open source music.
Uploaded to YouTube.
4. Photography:
JPEG format.
At least 3 megapixels in resolution, 6 megapixels preferred.
Email to lcbp@lcbp.org in addition to to usual submission to slarkin@lcbp.org. The LCBP will plan to print photos in 8x10 format for exhibit purposes.
All entries must be original work, must be about water (Lake Champlain, brooks, ponds, other US or world lakes, or other water resources of your choosing), and must be accompanied by a contest entry form.
Get inspired by past contest entries! Your imagination is the limit for celebrating what water means to you. If you missed LCBP's informational webinar you can view the full presentation here.
What you need to know:
The contest is open to all K-12 students in the Lake Champlain watershed.
Submissions must be made as a class or student group, although the group can consist of any number of students.
Each group or class can submit a maximum of 3 entries.
All entries must be about water.
Entries must be received no later than 4:00 PM on Thursday, February 21, 2019.
Email Stephanie Larkin at slarkin@lcbp.org with any questions.
Click here for full contest details.
Click here for complete rules.
Click here for the Entry and Photo Release Forms.
Dates and Deadlines:
Submission deadline: February 21, 2019, 4:00 PM, send to Stephanie Larkin at slarkin@lcbp.org
Contest: March 21, 2019, 4:00 - 6:30 PM, Main Street Landing Performing Arts Center in Burlington, VT