March 21, 2019 - Plastics in Lake Champlain – How You Can Help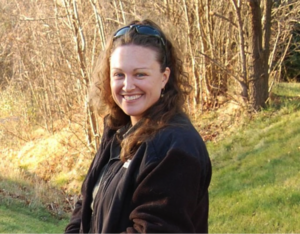 Plastics in Lake Champlain, How you can Help
4:00 – 6:30 PM as part of World Water Day
Main Street Landing Performing Art Center
60 Lake Street
Burlington, VT
Plastics are everywhere. The stuff has made modern life possible, but more than 40% of plastics are designed for single use. Plastics are showing up in our waterways at an alarming rate, flushed down sinks and toilets in scrubbing agents, wet wipes and sanitary products; spun off as microfibers from clothes in the wash; and carried into waterways by wind and rain. And plastic hangs around for a really long time. Different types of plastic degrade at different times. The plastic bags of everyday life can take from 10 to 1,000 years to decompose and materials made from with Polyethylene Terephthalate (PET or PETE) will never biodegrade.
Dr. Danielle Garneau, Associate Professor of Environmental Science at SUNY Plattsburgh will discuss what plastics are showing up in Lake Champlain and actions we can take to reverse the trend. In 2012 Dr. Garneau began collecting and analyzing effluent from wastewater treatment plants (WWTP) to identify microplastics entering Lake Champlain. Microplastics, by definition, are smaller than five millimeters long – which makes them too small to be filtered out in the wastewater treatment process. Working in partnership with Lake Champlain Sea Grant, Dr. Garneau is helping to quantify and map distributions of microplastics in the lake's zooplankton populations, and identify their sources.
Her presentation is part of the World Water Day celebration put on by LCC and other Champlain Basin Education Initiative partners. The free event includes refreshments and a reception before Dr. Garneau's talk featuring photo, video, writing and art entries in a watershed-wide K-12 contest highlighting water resources. Click here for directions to the venue at Main Street Landing.