February 22, 2018 - Clean Water Day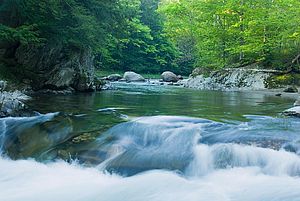 Unitarian Church and Vermont State House in Montpelier, VT
10:00 AM - 4:00 PM
Join LCC and partners for Clean Water Day on Thursday, February 22 to celebrate our lakes, ponds, rivers and wetlands, and call on VT lawmakers to invest in cleaning up and protecting our waterways.
We can't take clean water for granted. Pollution from farms, development, and wastewater has impaired many of our waterways, some of which no longer meet basic water quality standards. Without adequate short and long-term funding, pollution will continue to undermine our public health, economic vitality, and cultural identity.
Please participate in a day of citizen activism to tell Vermont lawmakers it's time to invest in clean water. We will help you set up a meeting with your lawmakers, and will provide training on how you can share your perspective on why it's important to invest in clean water now and over the long-term.
Meet at the Unitarian Church in Montpelier at 10:00 AM for an overview of current issues and guidance on how to contact legislators.
At 11:15 AM march to the Vermont State House with fellow clean water advocates for a press event and meetings with lawmakers.
Wrap up the day of activism with a 3:00 PM reception at the State House.
Click here to RSVP.
Stay tuned for more details as we get closer to the day!
Clean Water Day 2018 is co-sponsored by the Lake Champlain Committee and the Connecticut River Conservancy, Conservation Law Foundation, Lake Champlain International, The Nature Conservancy of VT, Sierra Club VT, Vermont Clean Water Network, Vermont Conservation Voters, Vermont Natural Resources Council, and Watersheds United Vermont.