The Return on Investment of Conserving Land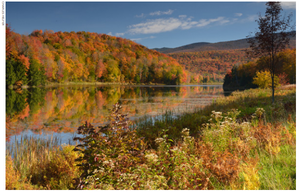 The Trust for Public Land - "The Trust for Public Land conducted an economic analysis and found that every $1 invested in land conservation by the state returns $9 in economic value in natural goods and services, such as water quality protection, flood mitigation, and food production, to the Vermont economy."
Conserving Vermont's natural landscape is not only beneficial to the environment, but also crucial for Vermont's economy. Read the full report here!
Click here to read the full article at The Trust for Public Land website.