LCC Board, Staff & Volunteers
The work of the Lake Champlain Committee could not be done without the help of our dedicated staff, board, advisory council, and volunteers. We wake up each day thinking of ways to protect and improve Lake Champlain.
Board and Advisory Council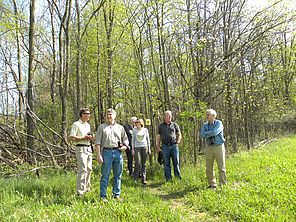 LCC's Board and Advisory Council consists of local business owners, activists, community leaders and a diverse group of professionals from the Lake Champlain watershed.
Board of Directors
Gary Kjelleren (Chair) ~ South Hero, Vermont
Sandy Montgomery (Treasurer) ~ Montreal, Quebec
Alan Booth ~ Plattsburgh, New York
Cliff Landesman ~ Brooklyn, New York
Jess Phelps ~ Northfield, Vermont
Ann Ruzow Holland ~ Willsboro, New York
Hank Slauson ~ Shelburne, Vermont
Chuck Woessner ~ Grand Isle, Vermont
Advisory Council
Lisa Borre ~ Annapolis, Maryland
Megan Epler Wood ~ Burlington, Vermont
Steven Kellogg ~ Essex, New York
Peter S. Paine, Jr. ~ Willsboro, New York
Bob Paquin ~ Shelburne, Vermont
Mary Watzin ~ Raleigh, North Carolina
Volunteers are the heart and soul of the Lake Champlain Committee! LCC's citizen monitoring programs, stewardship of the Paddlers' Trail, and outreach work would not be possible without the help of dedicated volunteers that share a love for Lake Champlain and a passion to protect it. LCC offers many different opportunities for volunteers.