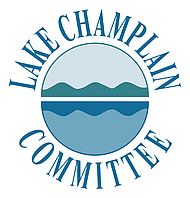 The Lake Champlain Committee's work for a healthy, accessible lake depends on its members. By renewing your membership, you help protect the lake for this and future generations.
We are very grateful for your past membership support! Please consider increasing your donation above what you previously gave. Contact us at 802 658 1414 or lcc@lakechamplaincommittee.org if you'd like information about your giving history.
Your membership renewal will fund our annual work to protect and restore water quality, safeguard habitat, assess lake health, provide access, and foster stewardship. To receive the annual online Paddlers' Trail guidebook published each June, renew at or above $45 or more and check the box under "Options". You will be provided with an access code, user name and password when the publication is available. Thank you for your ongoing support!
---
IMPORTANT NOTES:
LCC sends thank you letters and tax receipts via email to reduce our environmental impact and make good use of donors' dollars. If you wish to receive your acknowledgement letter via the mail, please email us at lcc@ lakechamplaincommittee.org.
The Lake Champlain Committee is a nonprofit, tax-exempt charitable organization under Section 501(c)3 of the Internal Revenue Code. Donations are tax-deductible to the full extent of the law.
We entrust PayPal for secure, fast and easy online payments. You do not need to join PayPal to pay by credit card.