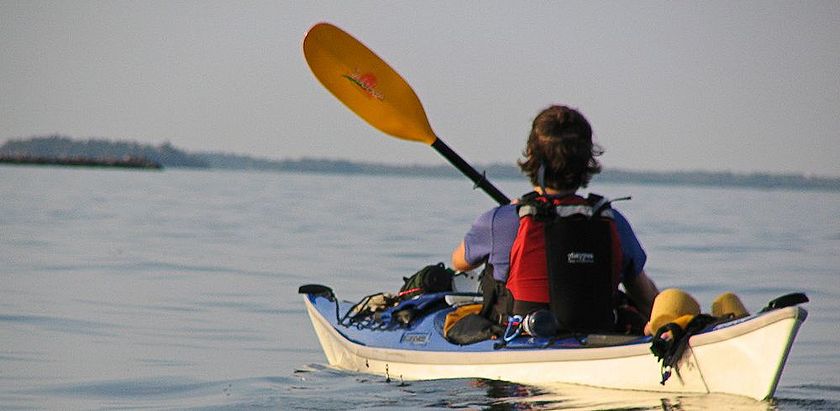 The Lake Champlain Committee opened the Lake Champlain Paddlers' Trail in 1996 to provide a safe, recreational corridor on the lake for human powered craft. Today, the Trail includes over 40 locations on New York and Vermont public and private lands, providing access to more than 600 lakeshore and island campsites. LCC produces an annual guidebook available through membership, oversees an active stewardship program for remote Trail locations, and collaborates with public and private land managers to maintain the Paddlers' Trail. LCC's long-term goal is to have sites located roughly a day's paddle apart (about every 8 – 10 miles under normal paddling conditions).
The Trail depends upon clean water. As such, it serves as a tangible symbol of LCC's commitment to water quality protection and restoration. In this complex and fast-paced world, the Trail offers us an opportunity to slow down, to move gracefully and quietly in concert with the rhythms of the lake. Whether canoeing or kayaking on Lake Champlain, the Lake Champlain Paddlers' Trail is a portal to places that nourish us where our minds can run free. Please travel safely and act responsibly and enjoy the wonder and beauty of the lake!
A new edition of the Lake Champlain Paddlers' Trail guidebook is published each year in June. In 2020 we transitioned to an online guide. This format allows us to provide more information including links to resources and materials to enhance your paddling experience. Current members who want the annual guidebook will be provided with an access code, user name and password when the publication is available. Become an LCC member or renew your membership to receive the annual guidebook.