Ways to Give Back to the Lake
Boost LCC Programs with a Year-end Donation
A year-end donation will strengthen LCC's advocacy, education and outreach to protect water quality and access. You can make a gift online at our secure website or mail a check to LCC at 208 Flynn Avenue, Building 3, Studio 3F, Burlington, VT 05401. Membership renewals cover less than half of our operating budget. We also rely on additional contributions to sustain our programs. A year-end gift, separate from your annual membership, will help advance our work to reduce nutrient loading, expand lake access, protect communities and waterways from increased oil transport, and keep plastic microbeads out of the lake. Whether you are able to donate $10, $50, $500, or more, your dollars will make a difference for the lake.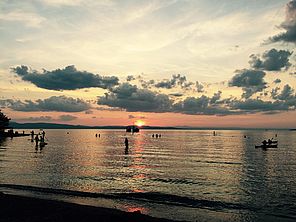 Know someone who loves the lake? Have a good friend who you play on the water with? Express your caring for the wonderful people in your life and your concern for water quality at the same time by gifting a Lake Champlain Committee membership. Just sign them up online (be sure to check the Gift Membership box) and we'll do the rest! Gift a membership at the $45 level and recipients will receive word with a special lake card in December and we'll send them the annual Paddlers' Trail guidebook in June. Purchase a $55 gift membership and we'll include an autographed copy of our award-winning book "Lake Champlain A Natural History" with the lake card. Orders must be received by 12/21/15 to be mailed by 12/23/15.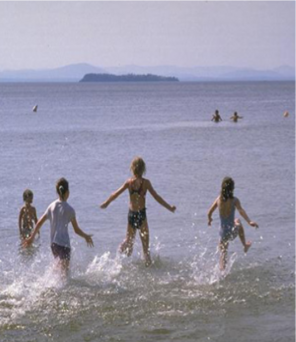 Haven't gotten around to becoming a member yet? Join in the work for drinkable water, swimmable beaches and edible fish. Your membership dollars will help us guide implementation of the recently passed water quality legislation, maintain our award-winning monitoring program, steward the Paddlers' Trail, provide training so educators can teach about the lake, and more. You can join online, call our office (802 658-1414) to process your donation over the phone, or mail a check to our address below. Either way, your contribution will help protect water all year long.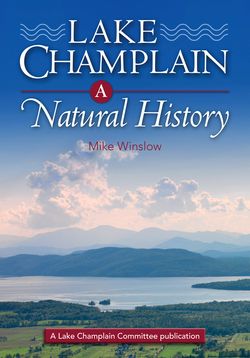 What happens to all the leaves that fall into the Champlain Valley's rivers during autumn as they make their way to Lake Champlain? Why does a thin line of clouds appear over the lake on crisp fall days? Why do you sometimes notice a stale rotten smell around the lake in late autumn? Find the answers to these and many more questions in Lake Champlain: A Natural History. LCC's award-winning book (now in its second printing) provides a wonderful introduction to our beautiful, "great" Lake. Get a copy today for yourself or fellow lake lover. At $18.95 plus shipping and handling, it's a great deal!
Keep the Lake in View with LCC Note Cards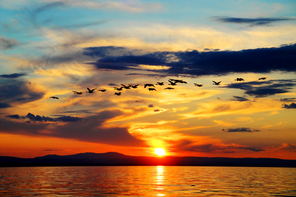 Wish you could look at Lake Champlain every day? You can with a purchase of LCC's stunning photo cards feature beautiful vistas of our favorite lake! An eight-card set includes two cards each of four different arresting scenes and costs $10 for members, $14 if you haven't joined yet. (Shipping and handling is extra.) The cards are printed on high quality, 100% recycled card stock and come with matching envelopes. You can view all four scenes on our website and purchase them online, or call us at 802 658-1414 and we'll process your order. Proceeds from any note card purchase supports LCC's work for a healthy, accessible lake. Many thanks to photographers Carolyn Bates, Trip Kinney, Lisa Liotta, and Philip Mongeau for generously sharing their lake pictures with LCC!