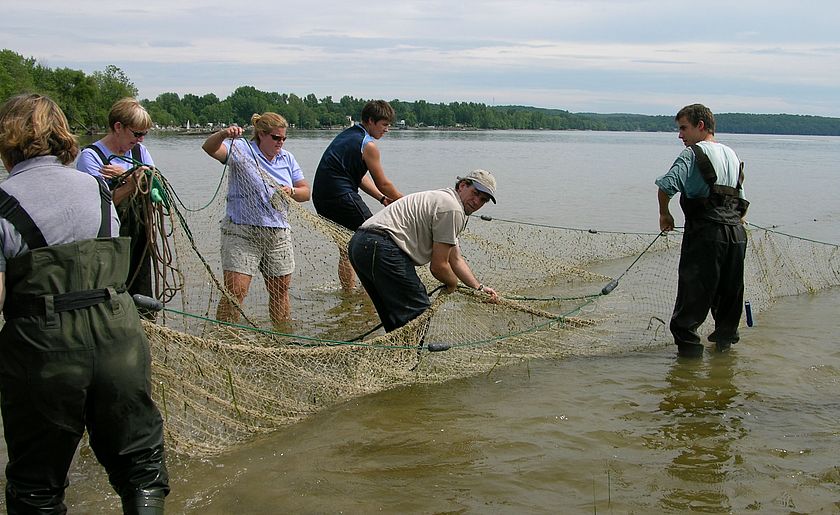 LCC and partners of the Champlain Basin Education Initiative (CBEI), a community of organizations engaged in watershed education, will host Watershed for Every Classroom (WEC), a year-long professional development program for interdisciplinary teams of K-12 teachers in the Lake Champlain Basin.
WEC is like camp for teachers! Participants travel the Basin, visit farms, paddle waterways, explore mountain tops, tour urban areas, and much more! The program helps educators enrich their curricula with local, relevant and engaging topics while addressing national standards and district expectations. Participants network with teachers from around the Basin in Québec, New York and Vermont and meet with Basin scientists, historians, and stewards who work in watershed protection.
Teams of two or more educators are encouraged to apply. Individuals are also welcome. The year-long program kicks off with a multi-day summer gathering in July and continues to meet throughout the school year. The program is most suited for educators working in grades 4 through 9, but is applicable to all subject areas and grades. Program costs are $400 including overnight accommodations and meals. Scholarships are available. Three graduate credits are offered through Castleton University for an additional fee. Click here to apply for the program.
Watershed for Every Classroom 2023-2024 General Dates:
July 18-21, 2023 - Four Day Program
October 13-14, 2023 - Two Day Program with Overnight
January 19, 2024 - One Day Program
March World Water Day - Date TBD Evening Program in Burlington, Vermont
May 3-4, 2024 - Two Day Program with Overnight