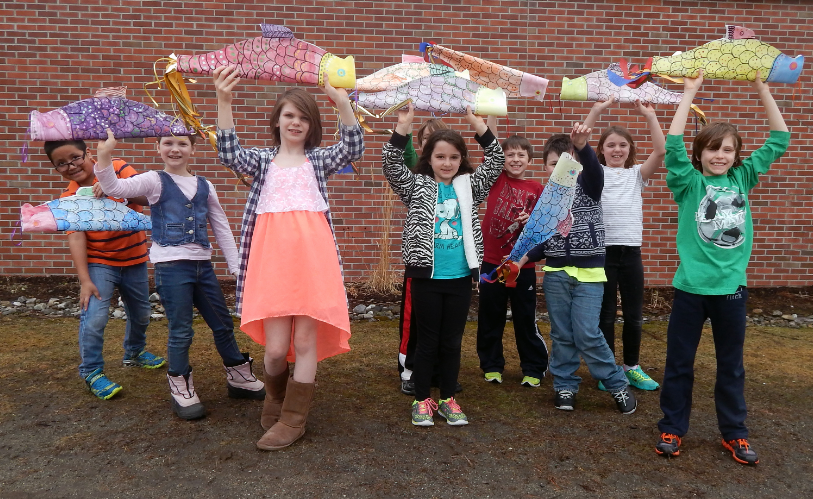 Complete CBEI World Water Day Contest Rules
Share your water stories with LCC and other Champlain Basin Education Initiative (CBEI) partners! Be inspired by water - Lake Champlain, brooks, rivers, ponds, oceans, other US and World Lakes and other water resources. In honor of World Water Day, help CBEI celebrate the beautiful water resources around us. We would love to see your original photos, writing, art and videography.
Here's What You Need to Know!
Identify Your Category:
Celebrate Water
Spread the Word
Citizens Science and Civic Action
Act Locally Think Globally
Pick your Presentation Format:
Writing
Art
Photography
Videography
Please note: Recognition awards will be made per team entry. You can have as many people on your team as you wish, but the awards will be team based to encourage groups working together to celebrate water resources!
Writing Rules: Narratives or poetry must be about water (Lake Champlain, brooks, ponds, other US or world lakes, or other water resources of your choosing.)
Art Entry Rules: Illustrations, paintings, scupltures, etc. must be about water.
If your art entry is larger than 11x17 please contact us so we can determine display requirements.
If you wish to have your original art returned to you, you have two options: pick up the artwork at the event on March 25th or provide a self-addressed stamped envelope.
A competition entry form must be completed. Click here to download it.
Photography Entry Rules: Photography entries must be about water.
All entries must be original.
1-5 photographs may be submitted.
Use the highest setting on your camera. For the image to be clear, photos must be at least 3 megapixels, but preferably 6 megapixels or higher.
ONLY JPEG images will be accepted
Photographs may be emailed to lcbp@lcbp.org. The LCBP will plan to print photos in 8X10 format for exhibit purposes.
A competition entry form must be completed. Click here to download it.
Videography Rules: Video entries must be about water.
All parts of each video entry must be your original video; music must be original, used with permission, or from an open source.
Entries must be 15-120 seconds in length.
All entries must be uploaded to YouTube and a competition entry form must be completed. Click here to download it. Your entry form must provide a link to the YouTube URL.
By submitting an entry, the entrant**:
Certifies that the entry submitted is entirely original.
Takes any and all legal responsibility for breaches of copyright caused by plagiarism.
Grants CBEI partners a license to reproduce the submitted work, in whole or in part, for any purpose, including research, on the internet, in print publications and/or in any other medium without compensation of any kind and to publish the school or classroom name, grade level and home city/state/province in conjunction with the work.
If the entrant is under age 18, the adult representative assumes all liability for the entrant and indemnifies CBEI partners with respect to all matters related to the entry.
** Entrants under 18 must have an adult representative
Originality and Plagiarism Policy
All entries must be original, and must not be a copy of any existing work. You must have the legal right (no copyright or license restrictions) to use any music, photos, video, or other content included in your submission. See the Creative Commons website for more information. Whether you intend to or not, claiming that someone else's work is your own ("plagiarism") is a serious violation of copyright law. Plagiarism and forgery result in criminal sanctions, fines and civil damages. You must be very careful to make sure that your creation(s) is original and cannot be considered the work of others.
About the Champlain Basin Education Initiative (CBEI)
CBEI is a collaborative educational partnership of environmental organizations and place-based education groups that helps educators learn and teach about the lake. CBEI partners include the Lake Champlain Committee, Community Sailing Center, Lake Champlain Basin Program, Lake Champlain Maritime Museum, Lake Champlain Sea Grant, Our Curriculum Matters and Shelburne Farms. The website for CBEI activities is housed on the Lake Champlain Basin Program website.
Since 1992, more than 650 educators have participated in CBEI workshops and forums.