Conserving water in the workplace can reduce water and utility bills and protect Lake Champlain's health. Here are some ways to get started.
Check water meters to detect leaks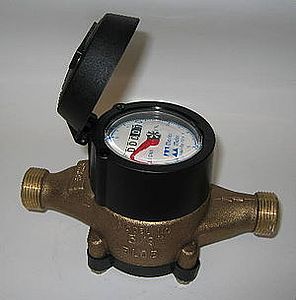 Why check leaks?
Common types of leaks found in workplaces include worn toilet flappers, dripping faucets, and leaking showerheads. All are easily correctable.


Keep your business or workplace leak-free by repairing dripping faucets, toilet flappers, and showerheads. In most cases, fixture replacement parts don't require a major investment.


Most common leaks can be eliminated after retrofitting a business with new WaterSense labeled fixtures and other high-efficiency appliances.
If you own your business' building, check your water meter before and after a two-hour period when no water is being used. If the meter does not read exactly the same, you probably have a leak.
Twist on a faucet aerator in office bathrooms and kitchens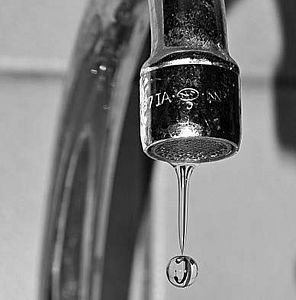 Adding an aerator onto bathroom and kitchen faucets saves water without decreasing flow. Faucet aerators cost as little as a few dollars, can be purchased at your local hardware store.
Replace wasteful fixtures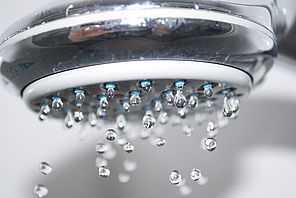 Plumbing fixtures vary widely but replacing outdated or inefficient fixtures will save water and money on utility bills in the long run. You can calculate the savings of replacing most toilets, faucets or showerheads based on the date of original fixtures using the water savings calculator.
When replacing inefficient fixtures, look for WaterSense®-labeled fixtures for products that are 20 percent more water efficient than average products in that category, and perform as well or better than their less efficient counterparts.
Include water saving tips in communications
Include a water-saving tip in your employee newsletter that applies to the workplace or home. Here are some water saving ideas you might include.
Pitch water conservation to your landlord
If you rent your office space, share water conservation ideas with your landlord such as adding aerators to bathroom faucets, the purchase of WaterSense products when toilets and other fixtures are added or replaced, and use of native plants for landscaping.

As with residential homes, every business is different. The water use of an office workspace compared to that of a golf course varies dramatically, as do the fixtures used, number of employees accessing water, etc. Learn more about what different businesses can specifically do to reduce water usage based on their lines of work.
Become a WaterSense partner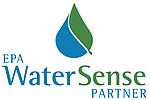 WaterSense partners are ambassadors spreading the water-efficiency message. Partners promote water conservation within their business, educate others, and help transform the marketplace to include WaterSense labeled products, new homes, and certification programs. All partners must:
Promote the value of water efficiency and WaterSense labeled products, new homes, and programs.
Feature WaterSense on websites and related promotional materials.
Abide by the general terms and disclaimers outlined on the partnership agreement.
To learn more about the roles of specific industry partners, visit EPA's WaterSense website.