Give to the Lake on Giving Tuesday
November 27 is GivingTuesday, the "Black Friday" for charitable giving and part of an international movement to create a day of giving back. Please consider participating by making a gift of time or money to the Lake Champlain Committee. You don't need to be wealthy to be a philanthropist. Below are ten ways you can support the work for clean, accessible water with your time, money or action. No need to get up early, jockey in line, or rush around -- you can make your donation online. Any contribution you make will strengthen our programs and impact. Thanks for helping to advance our work!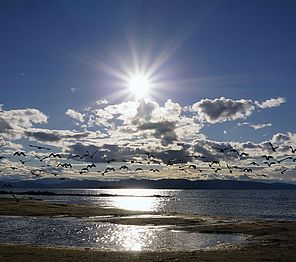 A year-end donation will strengthen LCC's advocacy, education and outreach to protect water quality and access. You can make a gift online at our secure website or mail a check to LCC at 208 Flynn Avenue, Building 3, Studio 3F, Burlington, VT 05401.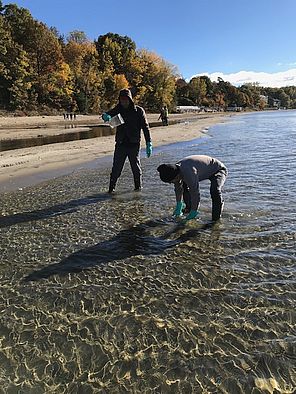 Share your time and skills with LCC! Sign up online to maintain the Paddlers' Trail, monitor water quality, fundraise, help out at the office, or assist the work for drinkable water, swimmable beaches, and edible fish in other ways.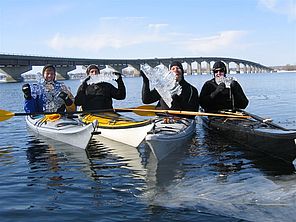 Know someone who loves the lake? Have a good friend who you play on the water with? Express your caring for the wonderful people in your life and your concern for water quality at the same time by gifting a Lake Champlain Committee membership. Just fill in our mail-in form or sign them up <link support join _blank internal link in current>online (be sure to check the Gift Membership box) and we'll do the rest!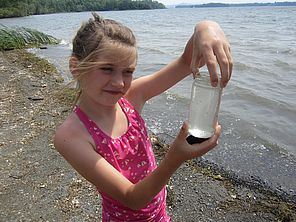 Help protect the lake into the future by making a donation to LCC's Legacy Fund Endowment. The endowment generates annual operating income so we can improve water quality, safeguard natural habitats, and provide access for this and future generations. Contribute <link support give-to-the-legacy-fund-lccs-working-endowment _blank internal link in current>online, download the form and mail a check to LCC, or contact Executive Director Lori Fisher (802 658-1421) to discuss making a contribution.
5. Renew your membership.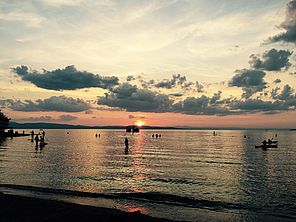 Annual memberships keep LCC staff on the water and out in the community working for a clean, accessible lake. Today is a great day to renew your annual support. You can <link support renew _blank internal link in current>donate online or mail a check to LCC at 208 Flynn Avenue, Building 3, Studio 3F, Burlington, VT 05401. Contact us at 802-658-1414 or lcc@ lakechamplaincommittee.org if you need to check on your membership status and most recent giving amount.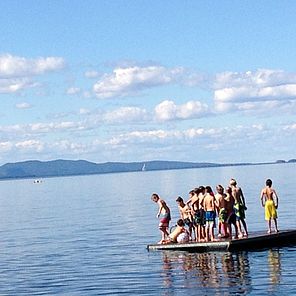 Haven't gotten around to becoming a member yet? Today is a great day to join in the work for drinkable water, swimmable beaches and edible fish. You can <link support join _blank internal link in current>join online, call our office (802 658-1414) to process your donation over the phone, or mail a check to our address below. Either way, your contribution will help protect water all year long.
7. Purchase LCC lake note cards.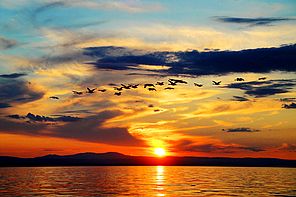 Wish you could look at Lake Champlain every day? You can with a purchase of LCC's stunning photo cards featuring beautiful vistas of our favorite lake! You can view all four scenes on our <link shop _blank external link in new>website and <link shop _blank external link in new>purchase them online, download our mail-in form, or call us at 802 658-1414 and we'll process your order. Proceeds from any note card purchase supports LCC's work for a healthy, accessible lake. Many thanks to photographers Carolyn Bates, Trip Kinney, Lisa Liotta, and Philip Mongeau for generously sharing their lake pictures with LCC!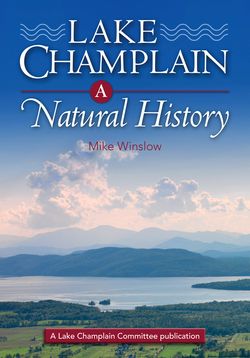 What happens to all the leaves that fall into the Champlain Valley's rivers during autumn as they make their way to Lake Champlain? Why does a thin line of clouds appear over the lake on crisp fall days? Why do you sometimes notice a stale rotten smell around the lake in late autumn? Find the answers to these and many more questions in <link learn lccbook _blank external link in new>Lake Champlain: A Natural History. LCC's award-winning book (now in its second printing) provides a wonderful introduction to our beautiful, "great" Lake. <link shop _blank external link in new>Get a copy today for yourself or fellow lake lover. At $18.95 plus shipping and handling, it's a great deal!
9. Take the Lake Protection Pledge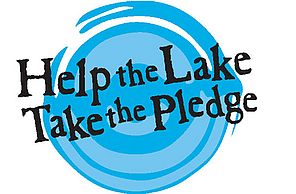 Lake Champlain's health is a reflection of our actions and values. Sign <link get-involved protection-pledge _blank internal link in current>LCC's Lake Protection Pledge and take steps around your home and community to protect water quality.
10. Use your Charitable IRA Rollover to make a gift to LCC.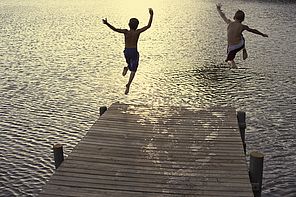 If you're 70 ½ years or older, you can donate up to $100,00 per year from your individual retirement accounts (IRAs) to 501(c)3 charities like LCC. H.R. 2029, the Protecting Americans from Tax Hikes Act of 2015 permanently extended the IRA Charitable Rollover. Once you reach age 70 ½, you are required to take minimum distributions from your retirement plans each year, according to a federal formula. IRA Charitable Rolloever count towards your minimum required distribution from the IRA for the year. If you direct a rollover to LCC, be sure to contact us so we can look for the check from your IRA administrator.
Spread the word! Let your friends and family know you are joining the global celebration of giving back and share the actions you are taking. Forward this email to friends, post a photo of the lake and let your social media contacts know why you are investing in LCC's water protection programs, like us on Facebook.