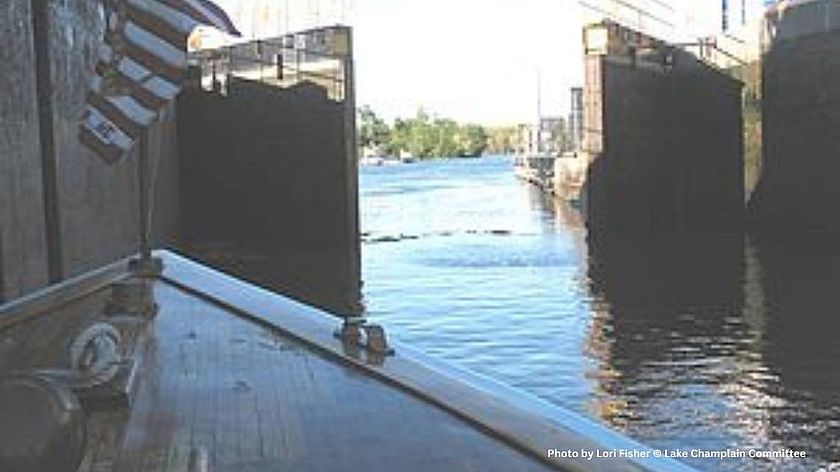 The $37.8 billion Water Resources Development Act (WRDA) of 2022 was passed overwhelmingly by the House and Senate and signed into law by President Biden in December. WRDA is biennial legislation that authorizes flood control, navigation, and ecosystem restoration projects for the U.S. Army Corps of Engineers (ACOE). With a $37.8 billion budget, the 2022 version is the largest WRDA in history. In addition to providing authorization for the ACOE to undertake water resources infrastructure projects to address flooding, water transportation, and ecosystem restoration, the bill includes provisions to support underserved communities and address climate change.
WRDA aims to strengthen water restoration, waterway resiliency, invasive species management, and emergency flood protection by channeling more funds and resources to the ACOE for risk management studies and new projects. Key provisions that will help Lake Champlain are outlined below.
Lake Champlain Watershed Environmental Assistance Program
WRDA 2022 more than triples the authorized amount for the Lake Champlain Watershed Environmental Assistance Program from $32 million to $100 million. The goal of the program is to provide assistance with planning, design and implementation of large-scale projects that protect and enhance water quality, water supply, ecosystem integrity and address other water-related issues within the Lake Champlain Basin. Funding can be used for river corridor and floodplain management, land-use mapping, nonpoint source pollution prevention, invasive species prevention, and other water quality initiatives that help implement the Lake Champlain restoration plan.
Lake Champlain Canal Barrier
The Champlain Canal, which connects Lake Champlain to the Hudson River and Great Lakes watersheds, remains an open pathway for transporting aquatic invasive species to Lake Champlain. Many invasives – including the Asian clam, spiny water flea, hydrilla, round goby, and quagga mussel – have already or could potentially enter Lake Champlain through the Canal. This provision authorizes the Army Corps to construct, maintain, and operate a dispersal barrier at federal expense if the study results in the Corps recommending a barrier be installed.
Nature-based Solutions
WRDA 2022 includes several provisions to promote the use of nature-based approaches to protect communities, promote ecosystem resilience, and restore floodplains. Additionally, it requires the ACOE Secretary to update agency standards to include nature-based solutions in their practices.