Find great Lake Champlain related gifts for yourself and friends and help support LCC's work at the same time.
Lake Champlain: A Natural History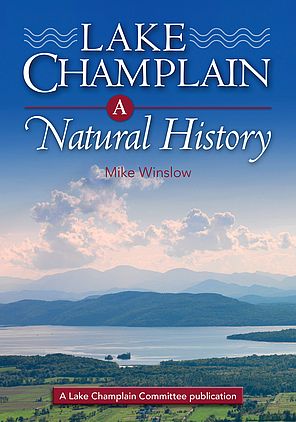 "Like having a wise naturalist along with you on a trip."
-Bill McKibben
From prehistory to the present, an in-depth, illustrated exploration of a great natural wonder of the Northeast
Lake Champlain: A Natural History
provides an engaging introduction to a magnificent and often little-understood lake, its physical and biological makeup and fascinating phenomena. Short essays offer enough detail to satisfy ecologists – in a prose that anyone can enjoy. Six sections cover the lake's multifaceted natural systems and the outlook for the future. With evocative black and white illustrations and photographs, this is among the must-read books for anyone who lives or plays in the Lake Champlain region.
We are currently out of stock and awaiting re-prints. If you order now, delivery may be delayed for several months.
---
Our color note cards are printed on high quality, 100% recycled cardstock and come with matching 100% recycled envelopes. Each beautiful set includes two of each of the following Lake Champlain scenes. There are eight cards with envelopes total in a set.
Note cards are $10/set for LCC members and $14/set for non-members.
Greater discounts are available for large orders of 10 sets or more. Please call LCC at (802) 658-1414 for details.

If ordering more than four sets of note cards, please call LCC to purchase at (802) 658-1414.
---
Color prints of artist Libby Davidson's illustrations from LCC's book Lake Champlain: A Natural History. Prints are $10 each in a 12"x14" size suitable for framing. (Print includes 1 ½" green band at bottom with book name and website.)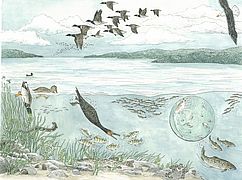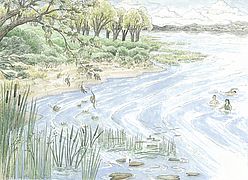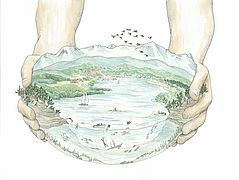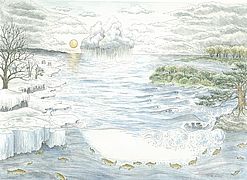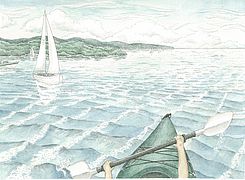 ---