Workplace Giving & Matching Gifts
LCC is a member of EarthShare New England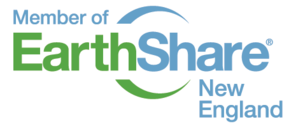 The Lake Champlain Committee participates in EarthShare New England, a federation of EarthShare which provides the opportunity for environmentally-conscious employees and workplaces to support hundreds of environmental groups in the New England Region through charitable giving drives.
You can donate to the Lake Champlain Committee through EarthShare New England through automatic payroll pledge deductions. Ensure to use LCC's EarthShare New England code 25012 when you complete your pledge form so that LCC receives your contributions. If your workplace doesn't host EarthShare campaigns, visit its website to learn more about how your employer can encourage employees to support Lake Champlain through an EarthShare campaign.
Matching Gifts
Employer matching gift programs are a simple method to maximize your charitable giving and support of the Lake Champlain Committee. Many Vermont and New York employers offer gift matching for donations made by employees, retirees and/or spouses. Most employers only require a short form to double your donation. Never hesitate to contact LCC with any questions about your next matching gift!