2022 LCC Weekly Emails to Cyanobacteria Monitors
Click on each weekly report header to access the full report and photos.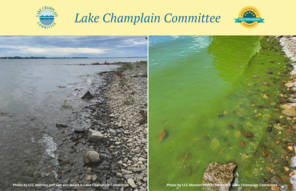 Cyanobacteria monitoring officially began last week for the 2022 season! It's been wonderful to connect with new and returning monitors through email, phone, our virtual training sessions, in-person visits, and your reporting! If you haven't attended a 2022 monitor training session yet (we're hosting another training on 7/6/22 from 9:00 AM to noon), please sign up here. We are excited to have such a great crew of community scientists assessing water conditions!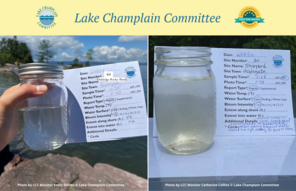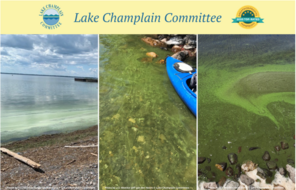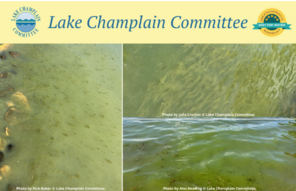 Thank you for your patience in dealing with reporting issues when the VT Dept. of Health (VDH) cyanobacteria tracker had glitches last weekend. Many people filed using LCC's reporting form which meant we had to individually upload lots of reports and photos once the tracker was working again. As a consequence, we're behind in sending out our weekly emails. Please scroll through this email for reporting resources, LCC open house, and monitor training information, and visuals of where cyanobacteria exist, bottled blooms, Lake Carmi cyanobacteria close-ups, and clear water at Valcour Island and Spring Lake.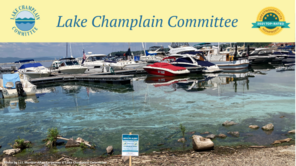 Most of the week was sunny, hot, calm, and humid and blooms took off in many Lake Champlain locations as well as at Lake Carmi. Heat waves are known to promote cyanobacteria blooms in waterways by increasing thermal stratification, allowing cyanobacteria to remain in warm and well-lit surface waters, and encouraging release of phosphorus from lake sediments in shallow lakes. Please keep this in mind during the reporting season and feel free to check your site(s) more frequently during hot weather conditions.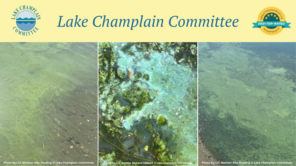 Conditions at Lake Champlain and inland Vermont waterways were overall much improved from the previous week. Continued warm weather along with the influx of nutrients from periodic storms could trigger additional cyanobacteria blooms so check the water carefully during the week and feel free to file additional reports regardless of the conditions you encounter.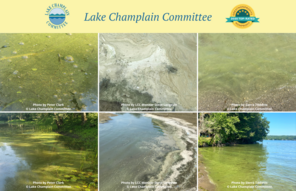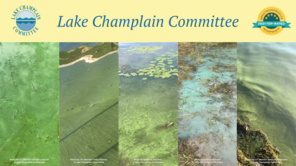 Happily, Central Main Lake was bloom-free during week 8 of monitoring but blooms persisted in sections of St. Albans Bay and Missisquoi Bay on Lake Champlain and Lake Carmi. After a week of bloom-free reports, cyanobacteria was observed again on Lake Memphremagog.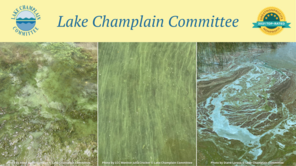 If you've missed recent weekly emails you can find them at this link on the Lake Champlain Committee (LCC) website. They're worth checking out for the compilation of reporting results, monitoring tips, and visuals of blooms witnessed during the 2022 season.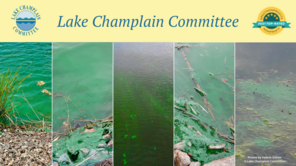 Happy end of August! As we move towards September, please remember that blooms can still happen as summer wanes which is why we are only about half way through the monitoring season. Blooms have been witnessed through November in our region during past years and the next few months can be very active periods for blooms.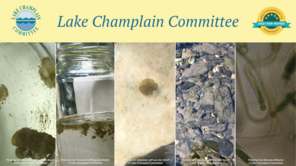 Several monitors reported odd gelatinous globules in the water at several sites in Lake Champlain's Inland Sea during week 11 of monitoring. Happily, they took samples and photographs and shared the details with us and our partner Dr. Ana Morales-Williams at the University of Vermont's Rubenstein Ecosystem Science Laboratory. The samples turned out to be Calothrix sp. – a benthic filamentous cyanobacteria.