As Feds Weaken Wetlands Rules, Locals Eye Greater Protections for Otter Creek Swamps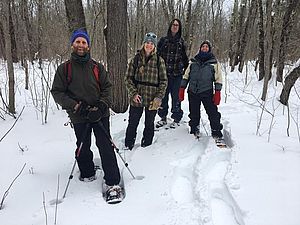 Otter Creek is the largest wetland in the State of Vermont, stretching 15 miles through Addison and Rutland counties. As the current presidential administration rolls back national wetland protection rules, local groups seek stronger protections for the Otter Creek wetland. This wetland is a valuable resource, not only for its rare and diverse species, but also for its ability to absorb floodwaters. The wetlands and floodplains along the Otter Creek are credited with protecting the town of Middlebury from more than $1.8 million of flood damage during Tropical Storm Irene.
Click here to read the full article on the Vermont Public Radio website.