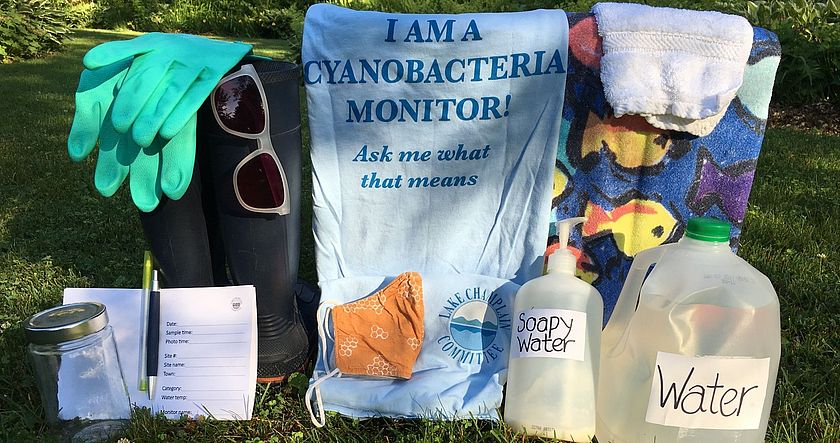 Report on Lake Champlain or Inland Lake conditions by becoming a cyanobacteria monitor!
Monitoring requirements for the 2024 season are listed below followed by a sign-up form. They currently include COVID-19 safety protocols, as they may still be required at some sites. To participate as a cyanobacteria volunteer monitor, individuals must:
Have weekly access to a public or private lakeshore location. (LCC's top priority is to have public access sites monitored.)
Click here for the current Lake Champlain public site needs for the 2024 season. Note that this list will continue to be updated throughout the year. Inland lake site needs are not listed.
Additional monitoring sites may be added during the season.
Returning monitors may list the same site(s) they previously monitored.
If you'd like to monitor a site not listed below, please provide the site details in the form. Priority will be given to public sites.
Attend an online training session (approximately two and a half hours for returning monitors, three hours for new monitors).
Agree to the protocols in the form below.
The 2024 reporting season will run from mid-June through mid-November. LCC is also happy to train people who aren't able to provide weekly reports but are interested in learning how to recognize cyanobacteria.
Cyanobacteria Monitor Interest Form