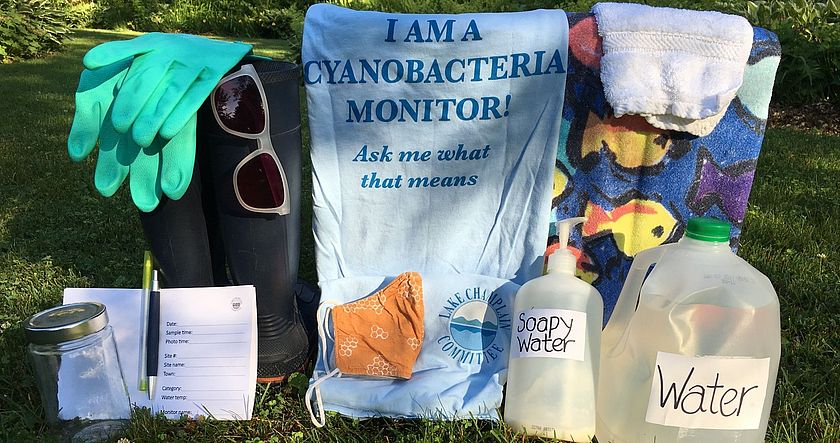 Report on Lake Champlain conditions by becoming a cyanobacteria monitor!
Monitoring requirements for the 2021 season are listed below. They currently include COVID-19 safety protocols as they may still be required.To participate as a cyanobacteria volunteer monitor, individuals must:
Attend an online training session (lasting about 3 hours)
Have weekly access to a public or private lakeshore location
Wear a face mask and practice physical distancing at public sites including state parks, beaches and boat launches
Self-quarantine for 14 days if arriving in the Lake Champlain watershed from out of state and before monitoring at any public site
Agree not to sample or assess conditions at any public locations if you are feeling sick, have COVID-19 symptoms, or have had close contact with anyone with COVID-19 in the last 14 days
Follow any posted COVID-19 guidelines at any public sites where you monitor and agree not to monitor if the site isn't open for public use
File weekly reports via an online form after meeting the above protocols
We anticipate that the 2021 reporting season will run from mid-June through mid-fall. LCC is also happy to train people who aren't able to provide weekly reports but are interested in increasing their understanding of lake conditions.