LCC Statement on 1/6/21 Attack on the U.S. Capitol
Dear Friends,

The Lake Champlain Committee (LCC) strongly condemns the 1/6/21 attack on the United States Capitol. This assault on our democracy was an act of domestic terrorism. The actions were unpatriotic and unlawful. The stark contrast between how the mob of insurrectionists who vandalized the Capitol were treated and law enforcement response to peaceful Black Lives Matter protests in recent months underscores structural racism in our country.

We commend Congress for resuming their duties to certify the results of a free and fair election on the same day their lives were threatened.
The Lake Champlain Committee has always been a non-partisan organization and we remain so. But we cannot stand by silently when our democratic institutions are attacked. We add our voice to the chorus calling for peace and unity. We must work together to uphold the peaceful transition of power that is the hallmark of our democracy and come together to heal, rebuild and reform to a more just, inclusive, and equitable society.
Lori Fisher, Executive Director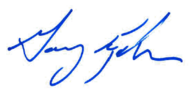 Gary Kjelleren, Board Chair